Our technical manager, Steven Multer, shows what is possible at HECHT by willingness to learn, commitment and company identification.
His journey began in 1997. Before he started working as a design engineer at HECHT, Mr. Multer introduced himself as a working student and later as a diplomand.
Only 8 years later Mr. Multer took over responsibility for the technical department. In his role he is responsible for Product Development, the entire Project Management and the Aftersales Team with over 50 employees and is in close contact with Managing Director Jan Hecht. "For me HECHT is my second, steadily growing family. A family that gives confidence and offers space for self-responsible action. We stand for tradition and innovation, offer our employees challenging and interesting tasks and tailored solutions to our customers. The constantly good working climate, the joy of working closely with all HECHT family members and the positive response of our customers to our services, motivate me every day. "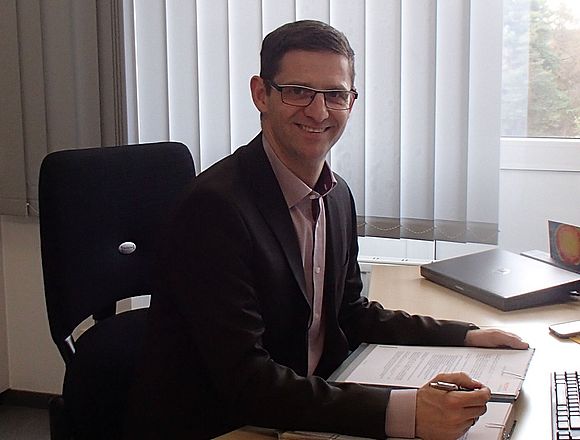 Whereas Marketing used to be a part of the sales department it has over the years developed into an independant division at HECHT Technologie. Not only the typical marketing tasks are being taken care of here but especially when it comes to mechanical engineering, product marketing can sometimes be a great challenge.
"Due to the frequently changing tasks and the comprehensive projects that we handle, every day is special. Intensive contact with our co-workers and the different departments is what makes our daily business so versatile."
Matthias Hänsel and Verena Schmid, forming a two-man-team in this department, not only take care of the daily recurring tasks but are responsible for internal and external sales support, public relations and planning of trade shows and various events.
"A certain amount of organizational skills, creativity and openness for new ideas is what you definitely need when working in marketing. Our goal: Independant work efforts and the chance to be actively involved in the projects in order to help to grow the company and contribute to its increasing success."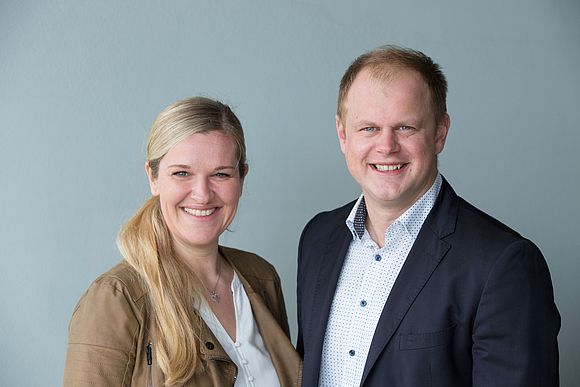 "Every day I am looking forward to getting up and to gain experience in a motivated and helpful environment" Simona Weingartner - Trainee for office management.
Are you enthusiastic, creative and enjoy learning? Then it can start with us.
Trainees get an insight into a wide range of areas at HECHT and pass through a fine-tuned training plan through the various departments – From accounting, administration, the purchase, after sales or human resources to distribution and marketing. A colorful mix of tasks is guaranteed.
After a short time, you take on responsibility and actively shape the everyday life of HECHT.

For a long time, it has been a tradition to promote young and committed personalities and to train them in office management – with best takeover chances!