For containment filling with liners in conjunction with double O-ring port systems, our clamping rings are reliable, precisionfit solutions in the Hecht range. The moulded clamping rings made of transparent silicone are characterised by easy handling and are the ideal equipment for your containment operation.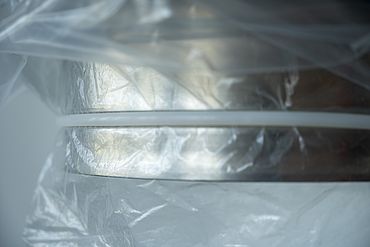 cost-effective solution to prevent leakage and preserve containment
resistant to a wide range of chemicals and solvents withstand high pressure, vacuum and extreme temperatures
do not require complex tools or equipment and are therefore easy to handle
high-quality clamping rings can be used to extend maintenance intervals and thus increase the uptime of machinery and equipment
at the end of their service life, the clamping rings can be recycled in an environmentally friendly way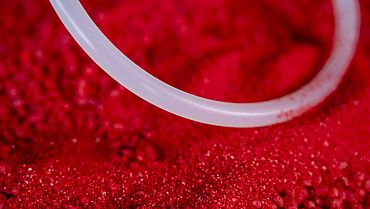 Clamping rings made in Europe. The transparent silicone rings are manufactured in a specially produced injection mould and thus offer easy handling due to an adapted Shore hardness as well as the necessary durability due to non-existent glue spots.
The tension rings are available in different diameters (min. 130 mm - max. 500 mm) and a cord thickness of 8 mm.
Approvals according to FDA, EU No. 10/2011